June 2019, MARIETTA, GA ~ Accurate measurements of cylinder pressure and crank angle as well as intake and exhaust-gas pressure are absolutely crucial factors when developing combustion engines. Kistler offers a comprehensive portfolio of combustion analysis technology for a variety of applications, ranging from water-cooled and uncooled piezoelectric cylinder pressure sensors to measuring spark plugs and glow plug adapters with integrated miniature pressure sensors. Piezoresistive absolute pressure sensors for gas exchange and injection pressure measurements with digital temperature compensation guarantee maximum precision. Kistler's high-performance products also include the KiBox and SCP signal conditioning systems. Thanks to a wide range of interfaces, measurement results are easily transmitted to other instruments.
Kistler's Advantages:


High-precision piezoelectric cylinder pressure sensors for any engine application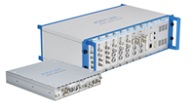 Modular signal conditioning platform (SCP): a system specifically designed for test bench applications with a variety of amplifier plug-ins (charge amplifiers, piezoresistive amplifiers)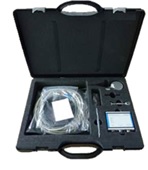 Accurate crank angle encoder including electronics for connection to various indication systems
Piezoresistive absolute pressure sensors to measure gas exchange pressures

High-pressure sensors to measure injection pressure
PiezoSmart (TEDS) makes sensor handling simple (automatic sensor detection) and helps avoid setup errors. Ready-to-measure and ready-to-use solutions, simple to operate.

For more information on Kistler's test solutions, please click here.