Welcome to the future of gas detection.
The ULTIMA® X5000 Gas Monitor is the future of gas detection for oxygen, toxic and combustible gases. MSA XCell® gas sensors with TruCal® technology offer calibration cycles up to 18 months (local calibration respected). The gas transmitter's advanced, multi-lingual OLED display is easy to read and the unique touch-screen interface makes it simple to navigate.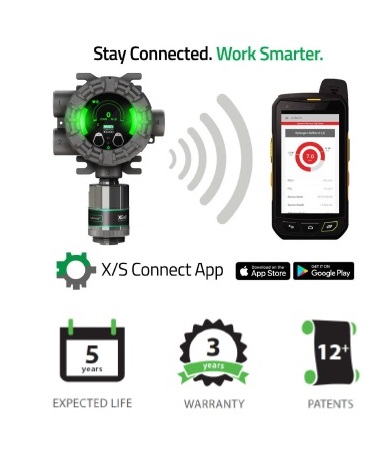 XCell Sensors with TruCal technology:
calibration cycles for as long as 18 months
Automatically self-checks 4x/day
Reduces downtime
Three year warranty on XCell sensors

Touch-button interface for an intuitive user experience and tool-free operation

SafeSwap enables safe and quick XCell Sensor replacement without powering off gas detector

Dual sensor capable doubles sensing power with half the footprint

Bluetooth wireless technology allows mobile device to act as HMI screen and controller

Bright status visibility LED's green, yellow and red

SIMPLE RETROFITS Identical footprint and wiring to the ULTIMA® X Series
Watch the Video: ULTIMA X5000 Gas Monitor: The Future of Gas Detection

Request additional information or schedule a demonstration - Contact FLW Southeast sales@flwse.com

For additional information on MSA Fixed Gas & Flame Detection MSA, please click here.