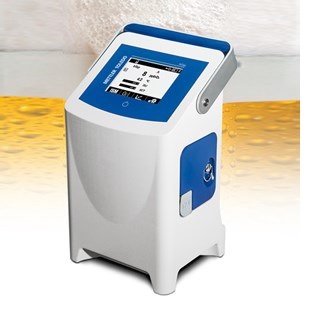 September 2019, MARIETTA, GA ~ Oxygen is both a brewers friend and foe giving yeast what it needs to breathe & thrive through the fermentation process but then becoming Enemy #1 of bright and expressive flavors after the yeast has done its job.
Mettler Toledo's InTap Dissolved Oxygen Analyzer, featuring optical technology (oDO), is a portable measurement that can be used in process for in-line measurements, a calibration reference/standard, and as a laboratory tool for can/bottle piercing DO readings.
The InTap Portable Optical Dissolved Oxygen (oDO) analyzer is a compact, high accuracy instrument for parts per billion measurements (0 to 2000 ppb) of dissolved oxygen powered by a internal battery or AC power.

Data Safety Throughout Product

Accurate Measurement Down to Low Parts Per Billion (ppb)

Proven Optical Technology

Quick, Convenient Calibration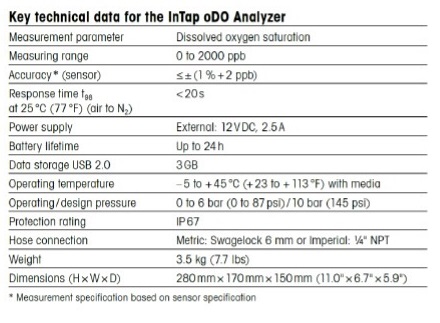 Request additional information or schedule a demonstration - Contact FLW Southeast: sales@flwse.com

For additional information on the InTap Portable Dissolved Oxygen Meter: click here