FLW Southeast is Here to Help!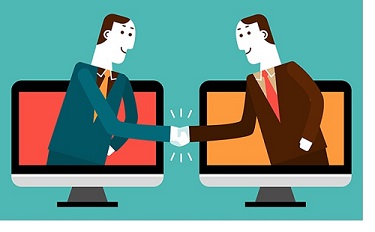 March 2020, MARIETTA, GA ~ ~ During this COVID-19 pandemic, our primary concern is for the health & well-being of our employees, customers, partners, & our community. In the best interest of all, FLW Southeast's Marietta office will be closed beginning Monday, March 23rd. Our current plan is to reopen on Monday, April 27th, but this plan will remain fluid based on health recommendations at that time.

During this time, all FLW Southeast employees will be working from home and we are working to ensure phone extensions are forwarded to cell phones. Additionally, we will still be receiving shipment and shipping product during this time. Although we do not foresee any real disruption in operations, your patience & support is greatly appreciated.

Also, during this time, we understand that most of our manufacturing & municipal customers are still tasked with continuing operations during these challenging times. With directives on practicing social distancing, FLW Southeast is committed to supporting our customers through a variety of virtual avenues – teleconferencing, multiple web conferencing systems, remote instrument diagnostics, & many other technology tools. Additionally, our sales engineers and service technicians are available for plant visits to support critical issues. If there are any instrument applications or issues we can assist with, please do not hesitate to contact us at (770) 424-1731 or sales@flwse.com.

FLW Southeast Process Analytics Product Offering
Mettler Toledo Process Analytics – Transmitters, pH Probe / ORP (Redox) Probes, Dissolved Oxygen, CO₂ and Ozone Sensors, Conductivity Sensors, TOC Sensors and Real-Time Microbial Detection, Gas Analyzers, Turbidity Sensors, Sodium, Silica and Chloride/Sulfate Analyzers
Maselli Measurements – In-Line & Laboratory Process Refractometers
RC Systems – Fixed Combustible & Toxic Gas Detection
Roscid Technologies – Moisture Measurement Instruments
YSI Analytical – Analytical Sensors & Controllers for the Water & Wastewater Market

FLW Southeast Process Instrumentation Product Offering
Siemens Process Instrumentation – Flowmeters, Contact & Non-Contact Level Transmitters, Pressure Transmitters, Temperature Transmitters, Valve Positioners, Belt Scales, Weighing Terminals
Accusonic – Ultrasonic Flowmeters
Badger Meter – Gas & Liquid Flowmeters
Flomec – Liquid Flowmeters
Indeeco – Electric Immersion, Circulation, Process Air Heaters
Max Machinery – Positive Displacement Flowmeters
Wika Instruments – Level Indicators & Transmitters, Primary Flow Elements, Temperature Transmitters

FLW Southeast Test & Measurement Product Offering
Cincinnati Sub-Zero – Benchtop & Laboratory Temperature/Humidity Environmental Chambers, Stability Chambers, Altitude Chambers, Thermal Shock Chambers, HALT/HASS Chambers
Despatch Industries – Benchtop & Laboratory Ovens, Cabinet Ovens, Walk-In/Track-In Ovens, Conveyor Ovens
Acuity Lasers – Laser Displacement Sensors, 2D Laser Line Scanners, Laser Through-Beam Sensors
ETS Solutions – Shaker Systems, Power Amplifiers, Slip Tables, Head Expanders & Fixtures, Vibration Controllers
Gantner Instruments – Signal Conditioners, Data Acquisition Systems, Configuration & Monitoring DAQ Software
Kaman Sensors – Non-Contact Eddy Current Displacement Sensors
Kistler Instruments – Acceleration & Vibration Sensors, Dynamic Pressure Sensors, Force & Torque Sensors, Sensor Processing & Data Acquisition Systems
Perceptive Industries – Industrial Ovens, Thermal Oxidizers, Heat Recovery Systems
Sherborne Sensors – Accelerometers, Inclinometers, Load Cells
---

For more information on FLW Southeast Products & Services, please click here.