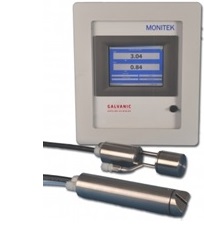 June 2020 MARIETTA, GA ~ FLW Southeast is pleased to announce its' new partnership with Galvanic Applied Sciences for representation in the Southeastern U.S. Galvanic Applied Sciences Inc. solves critical process-analysis and measurement problems for customers worldwide with their full line of rugged, fit-for-purpose liquid-measurement systems. Galvanic engineers all of their systems and components to deliver uncompromising accuracy, reliability, and long-term value to users, even in the most-challenging process environments.
Gavanic analytical solutions include:
ACCUSERIES – LPA Wet Chemistry Analyzer

Monitek™ Turbidity, Suspended Solids, & Color Monitors

Monitek Ultrasonic™ Oil-in-Water & TSS Monitors

ViscoSite™ Inline Viscometers

For more information on Galvanic products, please click here.