AMETEK Land - Temperature Measurement in Aluminum Production & Processing Industries
April 2022 MARIETTA, GA ~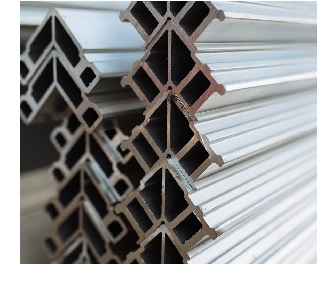 ACCURATE TEMPERATURE MEASUREMENTS ARE ESSENTIAL FOR HIGH-QUALITY ALUMINIUM PRODUCTION
The introduction of specialized aluminium alloys designed for high-end applications such as aerospace, automotive or safety products has led to an increased need to meet complex mechanical specifications and to decrease final product weight.

To meet the demanding requirements of the final products, extrusion and quench process temperatures are crucial, and must be monitored precisely and continuously.

This continuous temperature monitoring improves process and product quality. In addition, extrusion plants manufacturing lower quality profiles can increase their press speeds, improving production rates.

PLUG'N'PLAY - Choose the interchangeable mode and it works to measure aluminium temperature at an extruder, press exit, quench or strip mill.

CUTTING-EDGE TECHNOLOGY - Unique, advanced data-processing algorithms for highly accurate temperature measurement and fully digital with Power over Ethernet one cable connection.

REMOTE ACCESS - Integrated web server for easy, intuitive access and control and camera to view the process without accessing the pyrometer.

SPEED & PRECISION - Very fast measurement at 15 ms (0.015 s) response time (67 measurements per second), precise FOV/spot sizes (60:1) and excellent signal to noise ratio even at low measuring temperatures.

INTELLIGENT ACTUATOR - Interacts with SPOT AL for auto profile tracking, alignment on hottest profile/area and billet taper profile measurement. Allows manual adjustments with remote keypad option, up to 90 degree profile data display via integrated web browser connection and a single power supply for pyrometer/actuator combination.

POWERFUL SOFTWARE - Free SPOTViewer allows for data logging, remote monitoring and algorithm tuning. SPOTPro is available for multi-instrument use and extended data monitoring, capturing and I/O options.


For additional information or a product recommendation, please contact FLW Southeast at sales@flwse.com