May 2022 MARIETTA, GA ~ Aluminum is a remarkable engineering material. Its low density and high corrosion resistance make it an ideal material for numerous uses. Aluminum is also highly versatile. While aluminum has its drawbacks, it's easily alloyed with other materials to produce aluminum-based materials with specific properties. In addition, precision age hardening of aluminum can help you add the right strength and mechanical properties, allowing you to use aluminum in a wide variety of applications.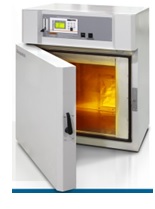 Despatch Industries batch ovens are ideal for precision aging aluminum and aluminum-based alloys, thanks to their heat-treating capabilities. Uniform heat transfer for this process requires that the heated air is in contact with all the load simultaneously. It also requires that the air temperature is uniform.
Despatch Industries batch ovens can meet each of these requirements with ease. What's more, these ovens can accommodate large or oddly shaped parts and will be evenly treated. Ovens are available as benchtop and walk-in models for extra-large products or parts that need heat-treating. These ovens allow you to control or regulate the temperature within them easily.