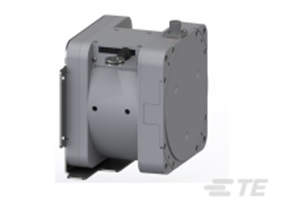 February 2017, MARIETTA, GA - The SKD offers compact design, ease of use and the utmost in flexibility. Every unit offers the customer a user-selectable 4-20 mA or 0-10VDC output signal option, an easily adjustable stainless steel mounting bracket for multiple installation options and the ability to change the direction of the electrical connector to accommodate the user's wiring needs. Available in both 250 and 400-inch stroke ranges, this off-the-shelf linear position sensor is the perfect solution for applications ranging from mobile construction equipment to hydraulic lift tables and anything else in between.
Our unique electronic circuitry and an extremely durable spring-loaded stainless steel measuring cable deliver an accurate reliable "absolute" position feedback signal over the entire stroke. This model is economically priced making it the perfect solution for both the single piece user and OEM customers alike.
Key Product Benefits
Linear Position to 400 inches (10 m)

Compact Design

Simple To Install

User Adjustable Measuring Cable Orientation

IN STOCK for Quick Delivery!