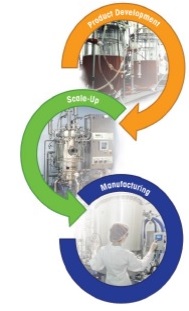 December 2019, MARIETTA, GA ~ The METTLER TOLEDO InPro 6860i sensor incorporates the latest in optical oxygen technology to simplify sensor maintenance and provide reliable measurement over extended periods. In cell culture and fermentation, in-line control of dissolved oxygen (DO) ensures that the correct amount of oxygen for proper cell metabolism and glycosylation is supplied at all times. Reliable measurement of dissolved oxygen levels throughout the process is required for optimal yield and batch-to-batch consistency. Sensor health and maintenance are critically important. With Intelligent Sensor Management (ISM), maintenance becomes predictable, failure in the process is avoided, and traceability is simple.

Seamless Transition Through the Product Life Cycle
The InPro 6860i dissolved oxygen sensor was designed specifically for use in the biopharmaceutical industry. The 6860i can easily transition from benchtop use in research and development, through scale-up, and into the production environment.

Wide range of communication options


120, 220, 320, 420 & 590mm sensor lengths


Housings to accommodate a variety of vessels


CIP, SIP & autoclave compatible


User-friendly connections and power options for simple integration


Plug-and-measure installation in under a minute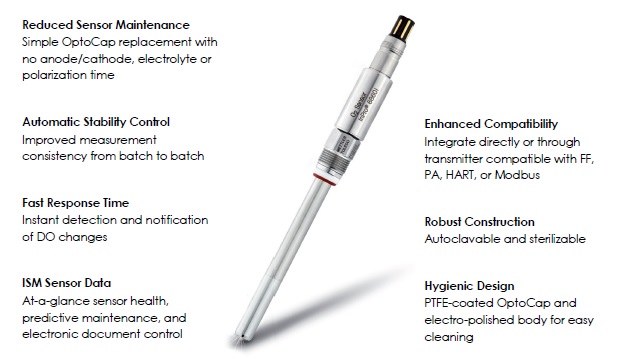 Digital Installation
Digital signal are not affected by humidity, electrical interference or long cable runs. It also enables reporting on a large number of parameters. With digital communication and ISM, critical sensor information is communicated to the controller.

Analog Installation
Integrate cutting-edge optical technology into existing installations. Communicate directly with a PLC or biocontroller. Access critical sensor information through iSense.

---

For more information: www.mt.com/6860i

To request additional information please contact FLW Southeast sales@flwse.com