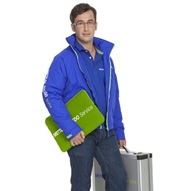 January 2020, MARIETTA, GA ~ In order to reinforce our partnership with Mettler Toledo Process Analytics, FLW Southeast is excited to announce that all quotes and the administrative activities for Service (invoicing, service requests, etc.) will now be handled by Mettler Toledo. This streamlines service and allows FLW to offer Mettler's comprehensive Global Service offering.
The Service will still be performed by FLW Southeast Service Technicians, who have been trained and certified by Mettler Toledo. Customer's main point of contact now to request Service is RepairService@mt.com or  (781) 301-8600 (Option 3). In order to capture all the necessary information to send you an accurate quote, Mettler Toledo uses The following (2) service request forms:

Click Here to download the Mettler Toledo Process Analytics Field Service Form

Click Here to download the Mettler Toledo Process Analytics RMA Service Form
As always, the best Preventative Planned Maintenance starts with good planning and a great PLAN. Let our service professionals assist you in selecting the service contract that best fits your needs and your schedule.
This new process strengthens FLW Southeast's partnership with Mettler Toledo and improves the Service experience for your Mettler Toledo Process Analytics product. Please reach out to your local FLW Southeast Sales Engineer if you have any questions. Thank you for your support and continued business.