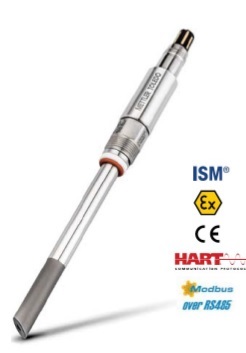 January 2020, MARIETTA, GA ~ Continuous dissolved oxygen (DO) measurement is critical during fermentation and cell culture. But it does have its challenges. One of the main ones is signal noise. Air or oxygen bubbles from the sparger can accumulate on the DO sensor's tip, creating a noise floor that is difficult to eliminate.

Not anymore. The Mettler Toledo InPro 6860i HD Anti-Bubble Oxygen Sensor is mechanically modified with a hydrophilic surface with an angled tip design to prevent bubble accumulation providing a highly stable measurement signal.

Downloadable White Paper: www.mt.com/oxygen-wp
Eliminating Noisy O2 Measurements in Fermentation & Cell Culture

Stable reproducible yields
Consistent batches and product quality is achieved by reliable oxygen measurement. The proprietary hydrophilic surface finish and tilted tip design prevent bubble accumulation falsifying the results.

Hygienic and durable design
The PTFE layer on the OptoCap oxygen-sensing element contributes to signal stability by preventing biofouling from affecting measurements. The OptoCap has excellent durability & withstands autoclaving and standard CIP / SIP cycles.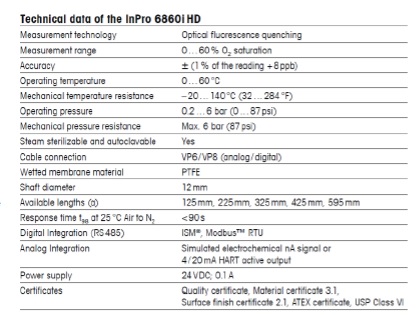 Uncompromised reliability
Pre-batch sensor maintenance, thanks to advanced diagnostics data, ensures that the installed sensor will operate reliably throughout the batch.

Exceptional performance
Low handling time and running costs due to reduced calibration and maintenance needs. This is achieved by an electrolyte-free, one-piece replacement part.
---

For more information, www.mt.com/pro_pharma



To request additional information please contact FLW Southeast sales@flwse.com