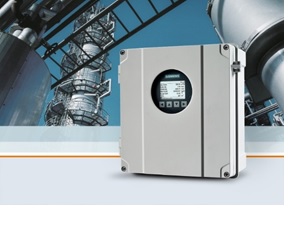 February 2020, MARIETTA, GA ~ Siemens Process Instrumentation is pleased to introduce expanded gas flow measurement capabilities to the SITRANS FS230 clamp-on ultrasonic flow meter featuring best-in-class performance and user-friendly operation. The FS230 is now equipped to handle natural, specialty, and process gas well as liquid flow applications.
The FS230 is a complete system and is suitable for a vast array of industries requiring high-quality liquid and gas flow measurement without disturbing the pipe, such as natural gas and other liquid and gas hydrocarbons, chemical, water and wastewater, HVAC, power, food and beverage, pharmaceutical, mining, and pulp and paper, among others.
  Key Features 
Available internal AGA 9 gas tables – Simplifying correction for temperature and pressure variations in gas flow.

Industry-leading 100 Hz data update rate – Allowing the use of small volume provers for in-situ flow validation by measuring the smallest variations in flow 100 times every second.

Three resettable totalizers – Allowing simultaneous totalizing for daily, monthly and annual lease production.

Patented built-in pipe configuration software – Optimizing installation even if the ideal configuration is unavailable
---

For more information on Siemens Liquid & Gas Flowmeter Products, please click here.

For additional information please contact FLW Southeast sales@flwse.com