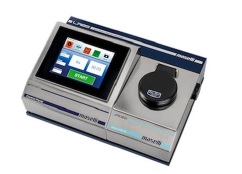 March 2019, MARIETTA, GA ~ The LR05 laboratory refractometer has been designed to be accurate, robust and easy to use. Developed using state of the art technology the LR05 guarantees a high level of precision and reliability.

Stainless Steel Housing

Brix, nD, HFCS-42, HFCS-55 and User Configurable Scales

High-Resolution Digital Optical CCD Sensor

Sapphire Prism

LED Long-Life Light Source

Temperature Compensation

No Maintenance
The intuitive software interface is displayed on a wide 6.5" touchscreen panel which allows easy interface by means of two USB ports (Ethernet available). All the measurements are automatically temperature compensated: an optional flow cell is available for corrosive products.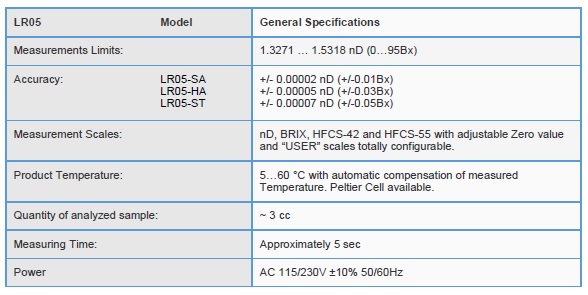 To request additional product information, contact FLW Southeast sales@flwse.com
For additional information on Maselli, please click here