October 2019, MARIETTA, GA ~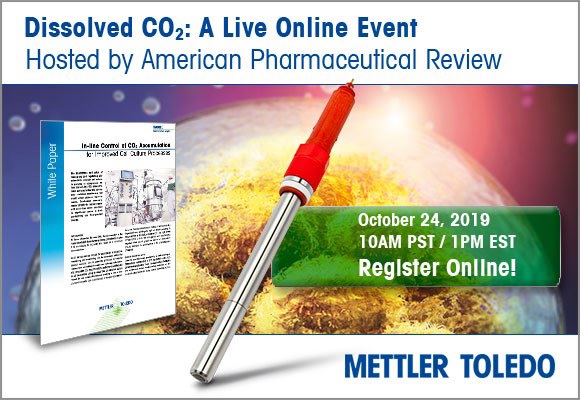 Accumulation of CO2 in fermentation and cell cultures can become a significant problem affecting productivity and product quality of recombinant proteins and monoclonal antibodies (mAbs).
During this webinar, the following topics will be approached with a technical perspective:
Measuring CO2 inline and monitor its accumulation
Elevated CO2 partial pressure (pCO2) can alter protein glycosylation and affects the purity of mAbs.
pCO2 is affecting media and intracellular osmolality
Measuring pCO2 offline versus inline
Monitoring and controlling CO2 during a fermentation
In this webinar you'll learn:
The importance of CO2 and how to produce consistent product quality and optimize cell culture performance. How to control and utilize CO2 data as a critical parameter.
Moderator: American Pharmaceutical Review
Duration: 1 hour

Registration:
https://www.mt.com/us/en/home/events/live-webinars/process-analytics/APR_CO2_Webinar.html