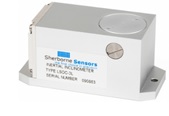 October 2019, MARIETTA, GA ~ Sherborne Sensors' high precision inclinometers are designed to measure horizontal and vertical angular inclination with virtually infinite resolution. Their inclinometers provide reliable, highly accurate, tilt and inclination measurements and are used in demanding military and industrial applications where high precision angular measurements are essential.
Typical inclinometer applications include road and pavement grading, tilting train control, borehole alignment, rail track monitoring, optical sighting equipment, seismic and civil engineering analysis, satellite dish alignment and precision platform levelling.
LSOC/P DC-Operated, Gravity Referenced Servo Inclinometer, ±1° to ±90°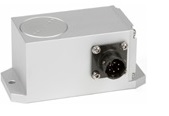 The LSO is a high precision gravity referenced servo inclinometer found in a wide variety of industrial and military applications. Models are available in several angular ranges, each with low impedance output signals. Electrical terminations are via six-way bayonet lock connector (LSOC) or solder pins (LSOP). Extremely robust, withstanding shocks in excess of 1500g, this sensor is well- proven, numbering thousands throughout the world.
Features:
Fully self-contained - connect to a DC power source and a readout or control device for a complete operating system

High-level DC output signal proportional to sine of the angle of tilt

±1° to ±90° ranges available

Extremely rugged, withstands 1500g shock

For additional information on Sherborne Sensors click here

If you need a product recommendation, please e-mail sales@flwse.com