Ocotober 2019, MARIETTA, GA ~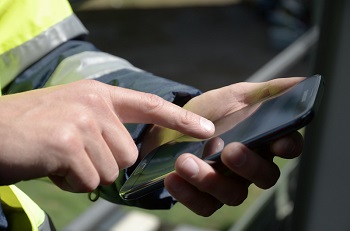 Digitalization of Remote Monitoring & Maintenance
Siemens offers today's facility operators and managers the ability to remotely monitor the activity and health of process equipment, regardless of whether it's local to the plant or in the most remote of locations.
SmartMonitoring Application
Through the use of Siemens Mindsphere, information can be uploaded to the cloud and then used to provide you with real-time monitoring of multiple assets, retrieving real-time data from multiple remote sites for your user group, anywhere and any time. In addition, you can receive alarms, alerts and notifications without delay. And all this can be sent directly to your pc, tablet or phone.

Reduce site visits by up to 90%
Avoid traveling to remote areas under extreme weather conditions by using remote monitoring.

Save up to 70% on future cost of expansion
Expanding is easily done - just add more devices to the cloud.

Save up to 50% of costs due to maintenance delays
Ensure equipment is functioning properly to avoid costly repairs later.

Reduce downtime by up to 50% by early fault detection
Real time monitoring catches small issues before they become big problems.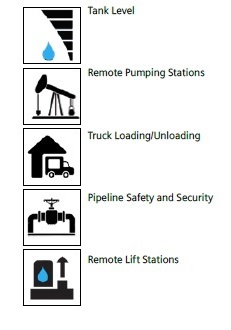 Typical Applications (configurable to your specific requirements)
Keep an eye on virtually any part of your operation that previously required your presence on site or in the control room
SmartMonitoring App User Groups Are Defined By You
The size of your user group, how your information is transferred to the Mindsphere Cloud and how often your information is updated is designed by you. We customize to your requirements in order to provide the best solution for your monitoring needs and budget. Whether you have one user or 100 or more, and if you need your information updated once a day or multiple times per minute, Siemens can provide a subscription plan and app tailored to provide you the visibility you need for your operation.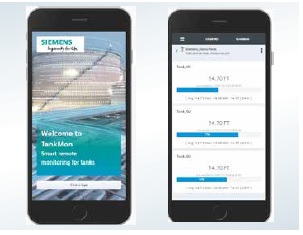 More Than Just Monitoring
While others may offer just an App, Siemens can be your partner from measurement to cloud.
Securely connecting the field to the cloud
By utilizing Siemens' ability to offer unparalleled flow, level, pressure, temperature, and weight measurement, as well as valve control, we can provide a broad range of process measurements and offer unequaled monitoring of the health and performance of those products. Siemens offers remote monitoring hardware packages for every instrument and application.

To request additional information please contact FLW Southeast at: sales@flwse.com

To learn more about Siemens' Smart Monitoring app, please click here.

To download the Smart Monitoring, Brochure please click here.