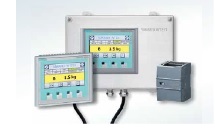 November 2019, MARIETTA, GA ~ The new SIWAREX WT231-2 weighing terminal combines the proven quality of Siemens components into one product: two powerful SIWAREX WP231 weighing modules, and a Siemens Touch Panel with an application-specific user interface.
All settings and parameters for applications in the areas of level measurement and platform scales can be made via the Touch Panel. The intuitive operation enables the user to perform fast parameter assignment and commissioning.
As a stand-alone solution, the SIWAREX WT231-2 can be used independently of the automation solution, making interaction fast and uncomplicated. The Ethernet Modbus TCP/IP and RS485 Modbus RTU interfaces enable direct integration of the terminal in all conventional controller environments.
Key Features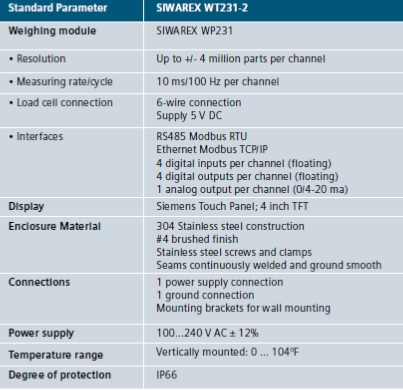 For more information on Siemens Weighing Products, please click here.

To download the New WT231-2 Data Sheet please click here.