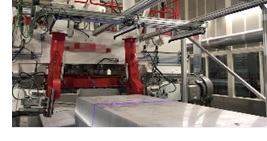 Laser line scanners used to profile billets with repeatability and speed before scalping

No reliance on manually measuring the deepest point of the billet before the scalping process

Develop shorter cycle times and avoid excessive material scrap

Inline Laser Measurement Before Scalping
Measuring range: 5 mm – 1000 mm
Resolution: down to 0.8 microns
Large selection of cases and measuring ranges
Real-time 3D profiling can be created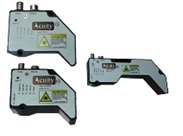 The AccuProfile 820 Laser Scanner creates 2D profiles and 3D point cloud data using laser triangulation measurement principles. The AP820 is compact and performs very well on shiny or jagged targets. Edge scanning pose little problem due to the units auto gain and high dynamic range.

Laser Measurement To Avoid Excessive Material Scrap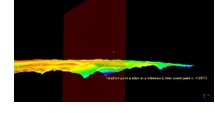 Acuity lasers produce a 3D point cloud of the raw billet surface giving way for software to accurately calculate the coordinates of the highest and deepest levels of the surface. The laser measurements bring clients the advantage of shorter cycle times and avoid excessive material scrap.

For more information on Acuity's measuring capabilities click here

To discuss your application and receive a product recommendation, please e-mail
sales@flwse.com