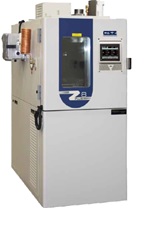 January 2020, MARIETTA, GA ~ Battery testing chambers are supplied to a variety of industries including, automotive, computer, telecommunications, defense, and alternative energy markets. With the goal of reducing automobile emissions and the push toward electric hybrid vehicles, the need for lithium ion battery testing is even more critical. CSZ's proven experience provides the most cost-effective solutions. Each test chamber is built according to specific test requirements and may be interfaced with battery cyclers, control & monitoring data acquisitions systems and other test equipment for a complete integrated test solution.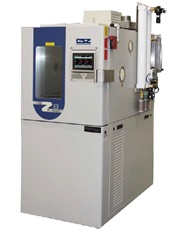 Temperatures range from -70°C to +190°C (-94°F to +375°F) with an optional humidity range from 10% to 98%.
Types of chambers used for battery testing applications:
High/Low Temperature Cycling
Humidity Simulation
AGREE Vibration Combined with temperature/humidity
Altitude Simulation
Explosion Proof Chambers
Thermal Shock
CSZ Battery Test Chambers meet IEC, UL and a variety of other battery test specifications.

For more information on CSZ's battery testing solutions click here

If you are looking for a product recommendation, please e-mail sales@flwse.com