The Dewtran II-PDM
A new portable chilled mirror hygrometer.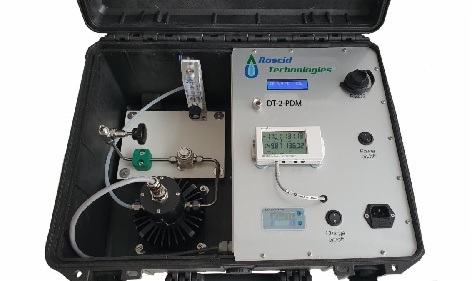 March 2020, MARIETTA, GA

~

A NIST traceable portable chilled mirror hygrometer! The new DewTran® II-PDM.

The DewTran® II -PDM (patented technology) is a battery (rechargeable) powered, portable, precision chilled mirror hygrometer that provides quick and accurate measurements of dew point. The hygrometer is configured for portability for flow through applications. Its isolated stainless-steel sensor cavity and its sapphire mirror makes it highly resistance to corrosion. The unit displays Dew Point (DP). Has data logging capabilities and has a battery life of 48 hours. The unit offers stable, accurate and repeatable measurements that are traceable to NIST.

For more information on Roscid's Dewtran II-PDM, please click here

For additional information please contact FLW Southeast sales@flwse.com