April 2020, MARIETTA, GA ~
The semiconductor industry has developed complex and highly interconnected value chains that span the globe, almost without parallel in any other sector. To coordinate research and development, assembly, testing and logistics, the distance between the Americas and Asia has to be bridged not just once, but many times over.
The latest megatrends, such as autonomous driving, 5G and the Internet of Things (IoT) are continuing to ramp up this process. These developments require microelectronic products such as semiconductor memories and integrated circuits (ICs), as well as, MEMS and sensors utilized for the implementation of intelligent functions such as crash prevention, blind spot detection and brake assist systems.
Applications such as these make it essential for Smart Manufacturing to ensure the quality of semiconductor products: absolutely reliable production processes are a must for chip fabricators. Manufacturers of safety applications who supply the automotive industry are not the only ones who must meet this requirement: more and more end customers who purchase semiconductor products also expect fabrication processes to be fully traceable.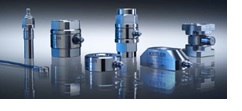 Measurement technology from Kistler boosts productivity, reduces scrap and machine downtime, ensuring end-to-end traceability and transparency. Thanks to piezoelectric force sensors and the related monitoring systems, highly dynamic applications can be monitored precisely and controlled as necessary – with full documentary backup. By offering these benefits, solutions from Kistler deliver real added value for the complex production processes in the semiconductor industry.
Kistler is the world's leading provider of sensors based on piezoelectric technology – the solution of choice for the highly dynamic production processes in the semiconductor industry.
Benefits of piezo sensors:
Highly dynamic measurement for ultra-high cycle rates

Excellent rigidity

Very wide measuring range (mN to kN)

High repeat accuracy

Rugged and resilient

Compact design

Consistent performance throughout long lifetimes
---

If you would like more information on Kistler's products and solutions click here

For additional information please contact FLW Southeast sales@flwse.com