Join Us for this Free Webinar: "Choosing the Right Level Measurement Technology: Ultrasonic vs Radar"
Thursday, April 16th at 2:00PM EST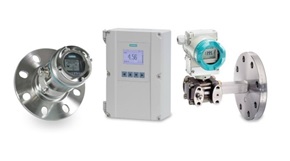 April 2020, MARIETTA, GA ~ Ultrasonic technology has a proven performance record that can be traced back to the vast number of instruments across many industries and a number of these instruments are still running after 10-20 years. However, this is not to say that radar technology is not suitable for certain level applications as well. Radar technology has some distinctive attributes that make it the right technology where ultrasonic technology would not work well or would not work at all. So which one to choose? Attend our webinar to review the application considerations in order to determine which technology to choose.




---

For more information on FLW Southeast Products & Services, please click here