Choose The Right Isolation Room Pressure Monitor for COVID-19 Response from Setra Systems

May 2020 MARIETTA, GA ~

Setra Systems continues to stand ready to help hospitals and government agencies in the ongoing battle against COVID-19. View Setra's room pressure monitor selection guide below if you need temporary, portable, or permanent room pressure monitoring for isolation/negative spaces.

Room Pressure Monitors and Environmental Monitors are designed to keep critical spaces such as hospital rooms, operating rooms, pharmacies, and cleanrooms safe by reducing the chance of contamination. Setra's line of environmental monitors/controllers and room pressure monitors are extremely reliable and accurate. In fact, Setra's products are trusted in some of the world's most advanced pharmaceutical plants, hospitals, and universities.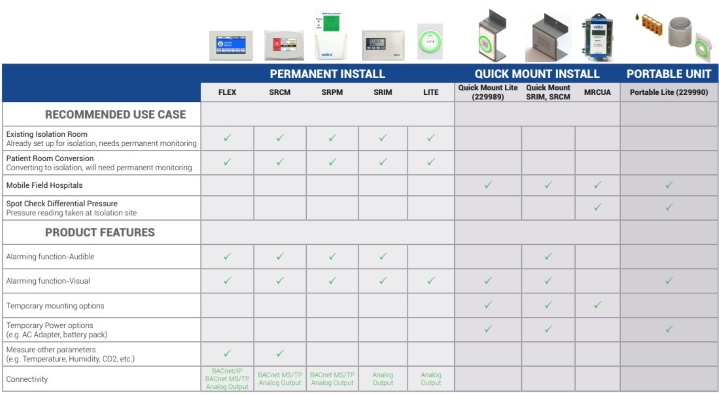 For assistance selecting an isolation room pressure monitor, please e-mail sales@flwse.com