Join Us for this Free Webinar:
"Top Considerations for Selecting a Data Acquisition System for Testing Application"
Thursday, April 30th at 2:00PM ET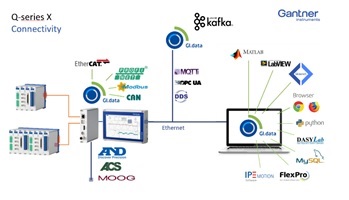 April 2020, MARIETTA, GA ~ In today's ever-changing technology environment, Test Engineers face bigger & more complex challenges than ever before when choosing a Future Proof, Robust & Expandable Data Acquisition System. On Thursday, April 30th at 2:00pm ET, FLW Southeast will be hosting a 30-45 minute webinar presented by Joseph Daniels and Bernhard G. Gruber of Gantner Instruments. Both will cover some of the key items that engineers should consider when evaluating new DAQ systems – from signal conditioning and I/O distribution to multi-party configuration to real-time monitoring and Cloud storage capabilities. Joseph will also review Gantner's new Q.series X system and how it can meet these challenges as well as position engineers for future expansion and new technologies implementation.




---

For more information on FLW Southeast Products & Services, please click here