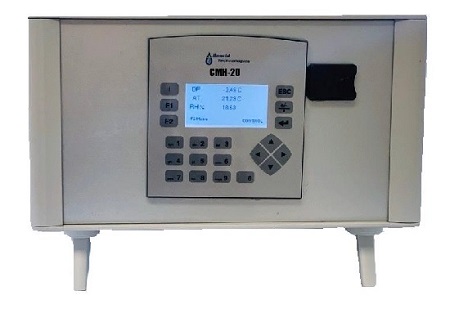 July 2020, MARIETTA, GA

~

CMH-20 a Chilled Mirror Hygrometer
CMH-20 is a new table top chilled mirror hygrometer

The CMH-20 (patented technology) is a calibration laboratory grade, precision measuring chilled mirror hygrometer that provides quick and accurate measurements of dew point. The hygrometer is configured for tabletop mounting or rack mounting for flow through applications. It's isolated stainless-steel sensor cavity and its sapphire mirror makes it highly resistance to corrosion. The unit displays Dew Point (DP) with an air temperature option. The CMH-20 has data logging capabilities and a graphic display. The unit offers stable, accurate and repeatable measurements that are traceable to NIST.

For more information on Roscid's CMH-20 Hygrometer, please click here

For additional information please contact FLW Southeast sales@flwse.com