Webinar Reminder! Join Us tomorrow, May 4th for this Free Webinar
"Mass Flow Controller Considerations in Bioreactor Applications"
(Presented by Marco Martinez of Burkert Instruments)
Tuesday, May 4th at 11:00am

May 2021 MARIETTA, GA ~

What Matters is the Mixture / Be it Research Laboratory or Pilot Plant: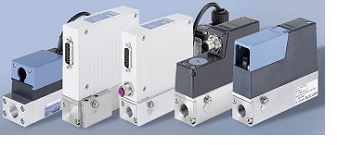 The key to fermentation is controlling gases and liquids exactly. This is the only way to ensure the required quality of the end product. Besides a safe and clean working method, reproducibility of the processes plays a key role. Why is it so important? If you want to produce an identical product at a later date, you need retrievable data for precise gas dosing. Moreover, you need to be able to specifically influence the fermentation process at any time in order to optimise growth of the end product. The right mixture allows you to control gases continuously. During this 30-45 minute webinar, Marco Martinez of Burkert will cover key issues for consideration when selecting flow control instruments for bioreactor applications:
Introduction to Mass Flow Controllers

Technology Selection Criteria – Accuracy, Response Time, Stability to Back Pressure, and Installation, Testing, Operations Costs

Typical MFC Applications & Solutions in Bioreactors

Q&A

To view a short video on how Burkert MFC's can help you achieve precise gas flow in your fermentation process, Click Here

About Burkert
Burkert Fluid Control Systems is one of the world's leading manufacturers of measurement and control systems for liquids and gases with headquarters in Ingelfingen, Germany. Founded in 1946, Burkert began as a manufacturer of oven controls and thermal control systems for incubators and slowly grew to become a premium manufacturer offering everything from single valves, controllers, and high-tech sensors to fully customizable control systems. Today Burkert has 5 manufacturing locations throughout Germany and France and offers customized system design and consultation from 5 systemhaus locations in Germany, US and China and 36 branch offices around the world.