Webinar Reminder! Join Us Monday, May 17th for this Free Webinar
"Instrument Applications & Solutions for Hygienic Applications"
(Presented by Clay Treadway of Wika)
Monday, May 17th at 2:00pm

May 2021 MARIETTA, GA ~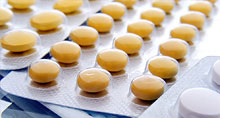 Clay Treadway of Wika Instruments will be conducting a 45- 60 minute Webinar on Monday, May 17th at 2:00pm EST, reviewing key products & solutions for Hyginic Manufacturing applications. In view of the higher demands on quality and product safety from hygienic production, sterile process engineering plays a significant part in the cost-effectiveness and safety of the production processes, in both upstream and downstream areas. This free webinar will address challenges faced by hygienic manufacturers and solutions that Wika can supply.
Review pressure & temperature solutions that reduce, and / or eliminate Tri-clamp fittings, as well as the "Upper Leg / Dead Leg" on a tee fitting.

Discuss solutions for "Continuous Manufacturing" operations.

Review ways to reduce water consumption.

Discuss WIKA's Diaphragm Break Monitoring System – redundant protection for critical processes.

Focus on any specific pressure, temperature and level applications needing attention.

For more information on FLW Southeast Products & Services, please click here