June 2021, MARIETTA, GA ~
What happens when you lose power to your smart valve?
The fail-safe functionality for smart valves comes in handy more often than you may think. A valve positioner's fail-safe behavior kicks in during events like electrical power failures, loss of air, and too much material build-up, shutting it down. It's a critical piece of a process and its automation systems, but it has downfalls – like not shutting down in the most optimal position.
When your valve positioner enters fail-safe mode, you can now decide HOW the valve reacts, not just WHEN it reacts. Choices of fail-safe, fail to open, and fail in place enable you to react appropriately and run your plant more effectively.
See how fail-safe features can work in your plant: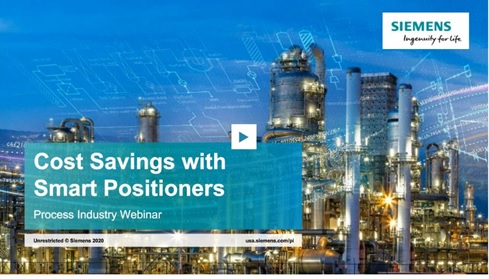 ---

Want to learn more about Siemens Smart Positioners? please click here.

For additional information or a product recommendation, please contact FLW Southeast at sales@flwse.com