July 2021, MARIETTA, GA ~
Modernize Your Power Monitoring Capabilities
Even Dranetz products can outlive their useful life. As times change and technology improves, all good things must come to an end. What doesn't change is the industry leadership, monitoring technology, and the customer support experience of a 'Dranetz'.
Their current upgrade and trade in programs are below. Upgrade or trade in your Dranetz and receive up to $3,000 towards your new purchase!
Not sure which new product to choose? See our product upgrade guide to cross reference your current product to the comparable new product.
Portable Product Trade In*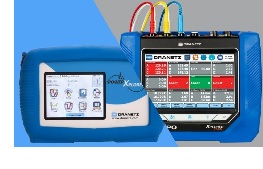 Trade in your PowerVisa, PowerGuide, PowerXplorer or Power Xplorer 400 towards the purchase of an HDPQ Plus or HDPQ SP instrument or package.
The Trade in value is based on the new model purchased and is deducted from the purchase price of the new instrument or package. Trade in applies to instruments only and not accessories.
Permanent Product Trade In *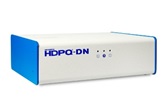 Trade in your 5530 EPQ DataNode towards the purchase of either the equivalent HDPQ Datanode or 61000 (61STD).
Keep and reuse your existing voltage & current pods which are fully compatible with the new instruments. Purchase price below is for the new instrument only. Pods, additional modules, accessories and PQView DE software are not included. The savings below includes the cost of new pods when purchasing a new instrument.
*Additional Terms and Conditions
Cannot be combined with any other offer
Offer applies only to purchases via Dranetz direct direct sales or from an authorized US representative. Not valid through US distributors
Offer valid for shipments within the USA only
For customers outside of the US, please contact your local authorized Dranetz distributor for more information
Trade in value is credited when Dranetz receives the unit being returned
Please contact Dranetz to order and for RMA information for the trade in.

 

For additional information or a product recommendation, please contact FLW Southeast sales@flwse.com