February 2022 MARIETTA, GA ~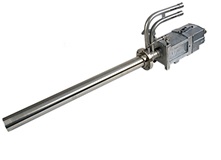 Now Ametek Land offers both Permanent Mount as well as Portable Systems
Both designs offer unparalleled access and capture of IR video and image files in Live mode as well as in Playback mode. Thermal imaging systems include NIRb, NIRb 2K (High Def) and MWIRb which have between 324,000 and 3,000,000 pixel count for exceptional resolution in the most demanding applications. Portability offers flexibility and safety protection yet utilizes similar cameras. Different spectral response wavelength designs provide for optimum operation in both clean (natural gas, oxy-fuel) and dirty fuels. 100% air-cooled systems are also available. ATEX, CSA and Class 1, Div 2 systems are also available. Cameras are 17025 calibrated and non-uniform correction provides exceptional accuracies across the entire focal plane array.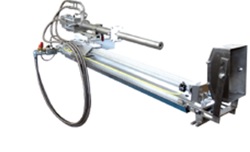 Permanent systems can be fitted with either electric or pneumatic auto-retract systems for optimum protection within the furnace. Safety features on probe tips, camera body and air/water cooled systems provide warnings and alarms; protecting your investment.
Asset protection is a significant value for monitoring your furnace process while capturing thousands of temperature measurements which can provide the critical information that your   operators will (over time) learn to control to improve operations, efficiency, and process control. Land's ImagePro software is unparalled in its ability to capture, store, interrogate, process, and manipulate video, image and data files. If you have any of the following processes, please contact us at flwse@flwse.com or dennis.delmastro@ametek.com.
Key Applications & Industries

---

CLICK HERE for more information on AMETEK Land NIRb Thermal Imaging Systems.