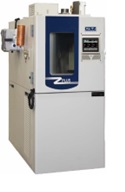 May 2022 MARIETTA, GA ~ Battery test chambers are supplied to a variety of industries including telecommunications, computer and automotive. With the goal of reducing automobile emissions and the development of electric vehicles, the need for lithium-ion battery testing is even more critical. CSZ's proven experience provides the most cost-effective solutions. A variety of safety features are provided for reliability and abuse testing of batteries. These features may be incorporated into CSZ test chambers and tailored to the various hazard levels of EUCAR (European Council for Automotive R&D), a consortium of European car manufacturers.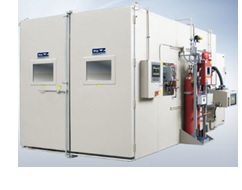 To better assess the hazard potential of tests, EUCAR has investigated hazardous situations and divided them into eight risk classes. The development of the safety equipment of CSZ's battery test systems is also based on this classification. For each hazard level they recommend specific safety options that can be included with your chamber to meet your specifications to safety test your product. Together with customers, CSZ assess which safety devices are necessary for the respective test chambers.
CSZ offers a large selection of test chambers for testing batteries of any size. Temperatures range from -70°C to +190°C (-94°F to +375°F) with an optional humidity range from 10% to 98%. Below are various types of chambers used for battery testing applications.
High/Low Temperature Cycling

Humidity Simulation

AGREE Vibration Combined with temperature/humidity

Altitude Simulation

Explosion Proof Chambers

Thermal Shock

Cincinnati Sub-Zero Battery Test Chambers meet IEC, UL and a variety of other battery test specifications.