June 2023, MARIETTA, GA ~ Gantner Instruments' latest blog post delves into critical tactics, such as cycling and stress testing, battery management system optimization, full data access, electrochemical impedance spectroscopy, and infrastructure upgrades. Click here to explore comprehensive solutions that will empower you to overcome challenges in battery testing and maintain a competitive edge.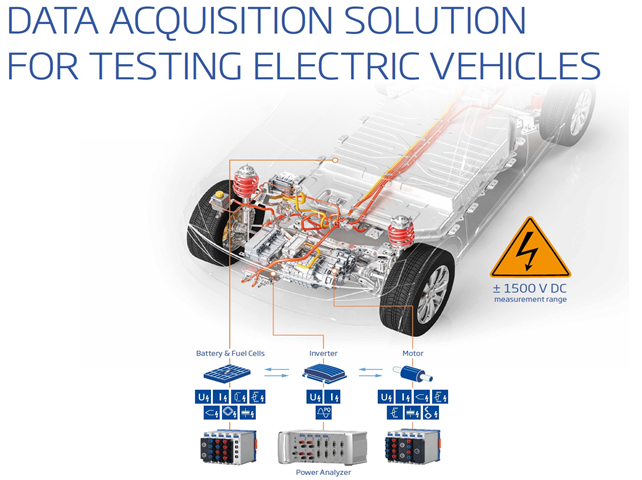 When it comes to electric vehicles, testing the powertrain is critical for ensuring safety, reliability, and efficiency. The powertrain is responsible for converting electrical energy from the battery into mechanical power, and meticulous testing is necessary to identify potential issues like overheating, noise, vibration, harshness (NVH), and efficiency losses.
Navigating the challenges of high voltage levels, intricate electronics, and specialized testing equipment can be daunting. Gantner's EV Testing DAQ Solution for batteries, fuel cells, inverters, and motors delivers unparalleled accuracy, flexibility, and scalability, considering the dynamic nature of vehicles and varying driving conditions. Invest in the optimal performance and longevity of your electric vehicle's powertrain with their comprehensive DAQ solutions.
---